The gamification platform for digital marketing teams
Create interactive experiences to engage your audiences, collect and activate data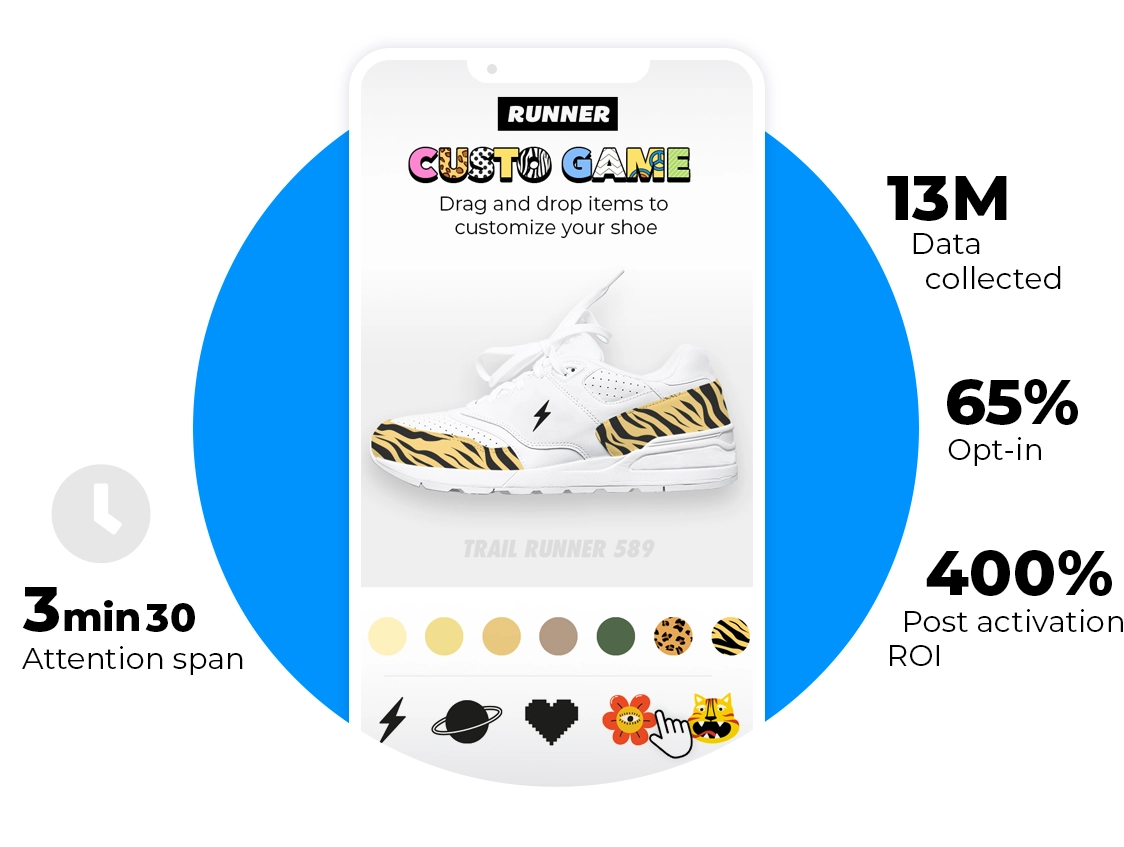 The gamification platform for digital marketing teams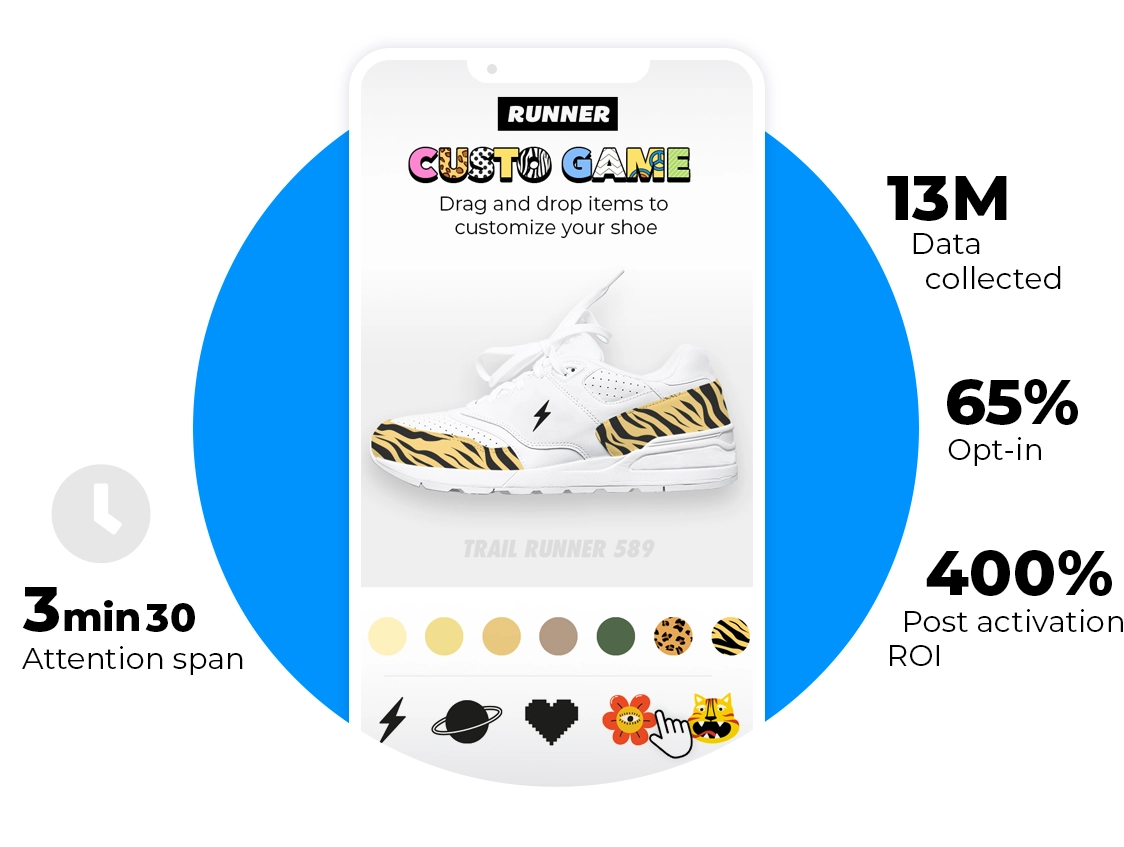 Create interactive experiences to engage your audiences, collect and activate data
We have the expertise and trust of 200+ brands

4 key steps to launch interactive campaigns on a gamification platform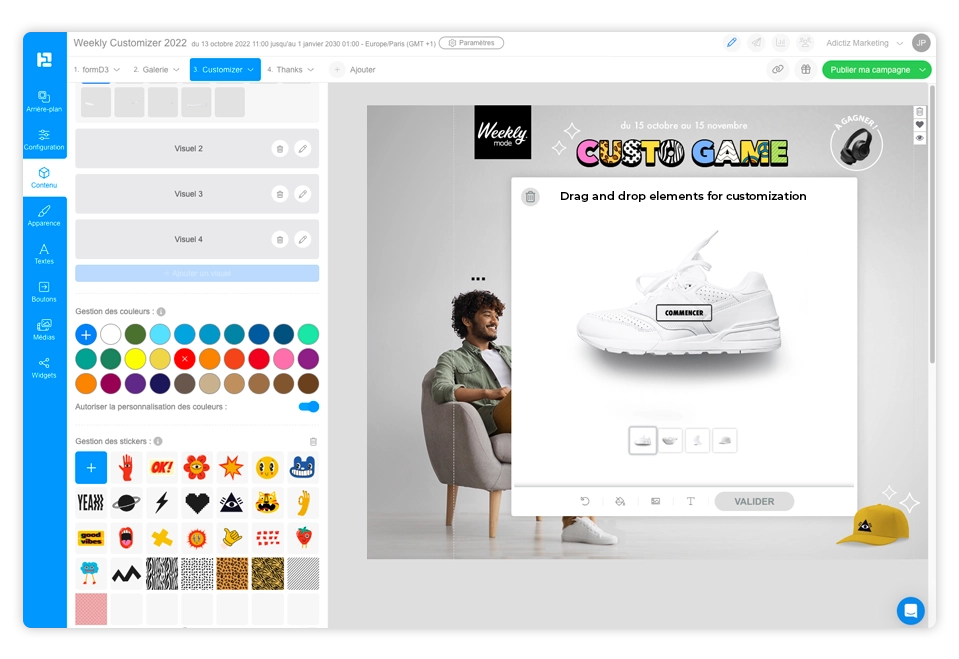 Profit from the infinite possibilities of scripting and combining our formats and mechanics (65+) to create unique and gamified experiences for your audiences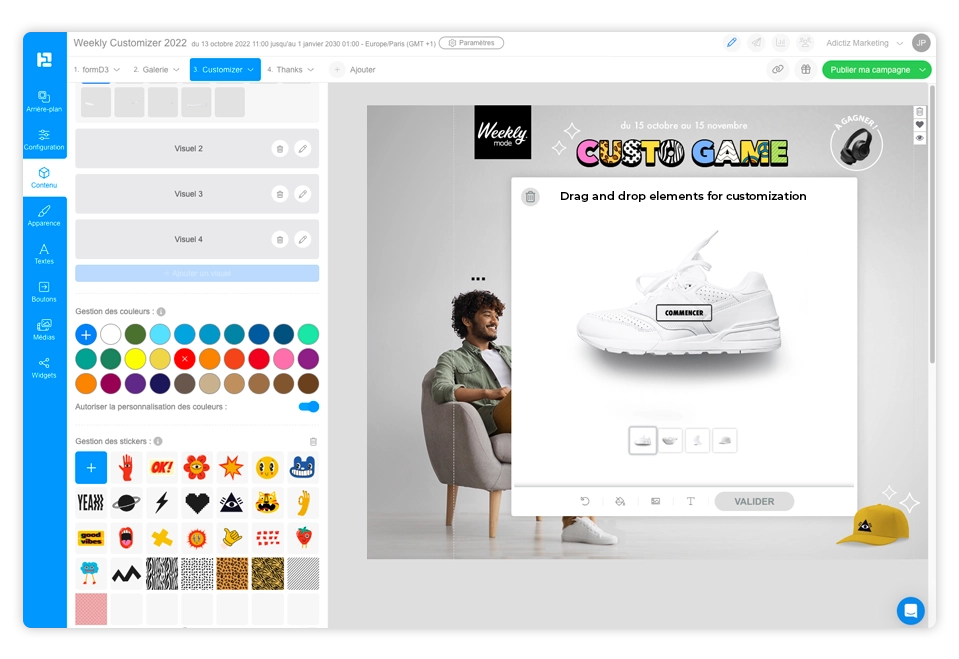 Profit from the infinite possibilities of scripting and combining our formats and mechanics (65+) to create unique and gamified experiences for your audiences
Make your campaigns available wherever your audiences are (Social Ads, Programmatic, Emailing etc.) and reach them with precision according to different criteria (interests, customer lookalike etc.)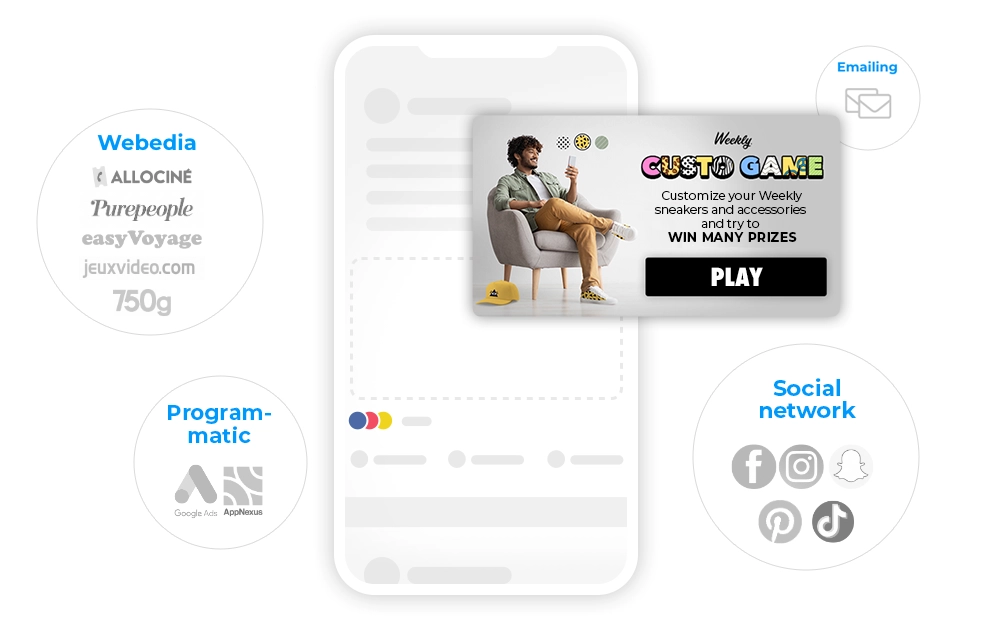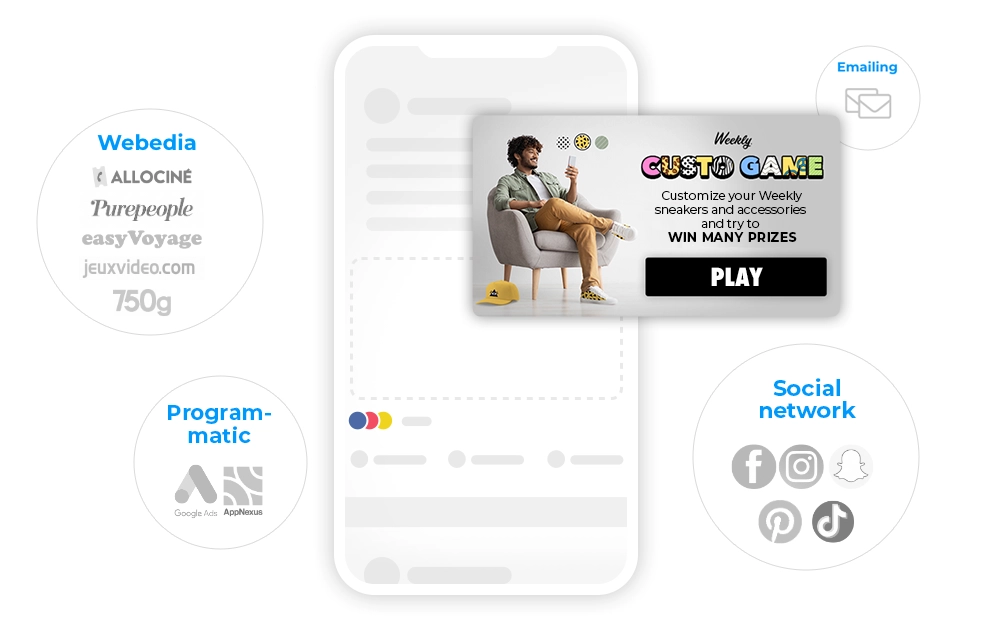 Make your campaigns available wherever your audiences are (Social Ads, Programmatic, Emailing etc.) and reach them with precision according to different criteria (interests, customer lookalike etc.)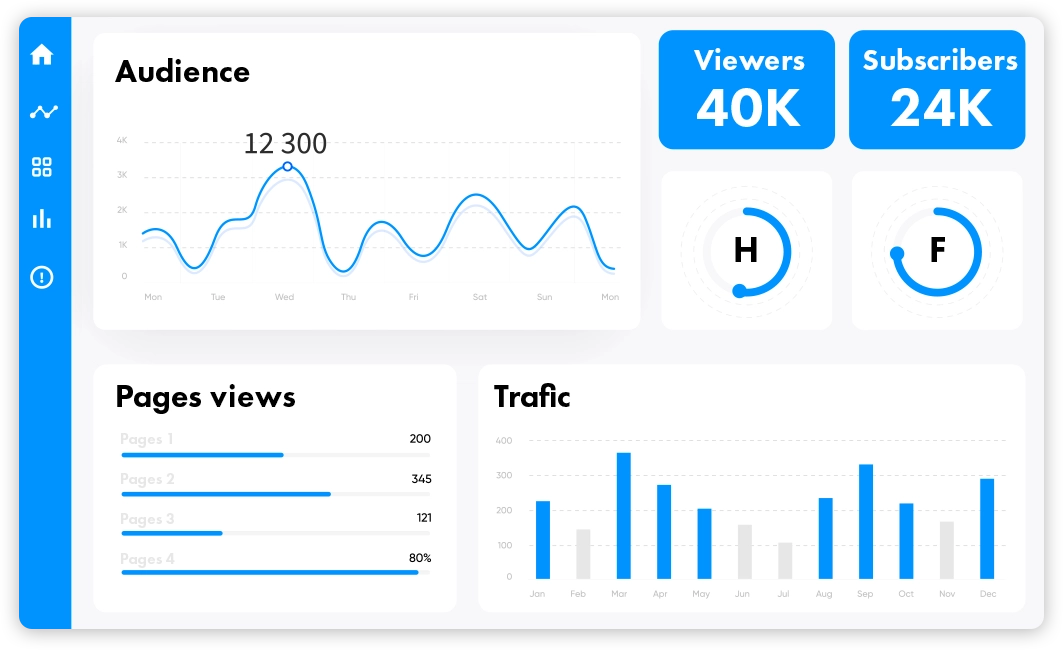 Establish a new level of trust with your prospects and customers by collecting declarative and behavioral data that respects privacy and the RGPD regulation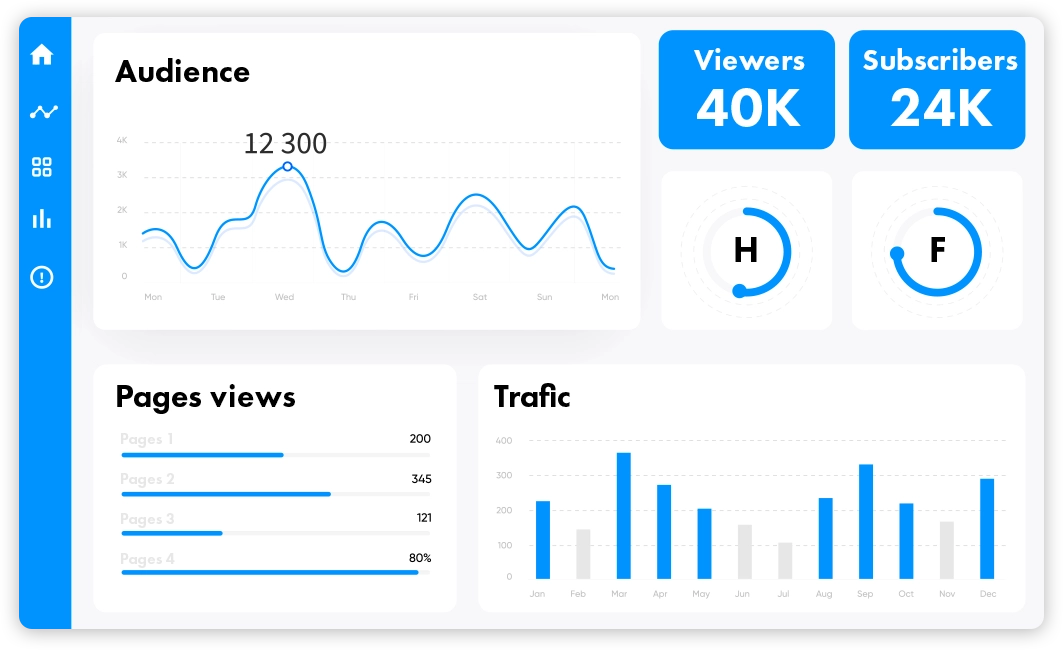 Establish a new level of trust with your prospects and customers by collecting declarative and behavioral data that respects privacy and the RGPD regulation
Capitalize on the data collected to create audience segmentation based on more than 30 criteria and instantly send the right message at the right time to improve the overall ROI of your campaigns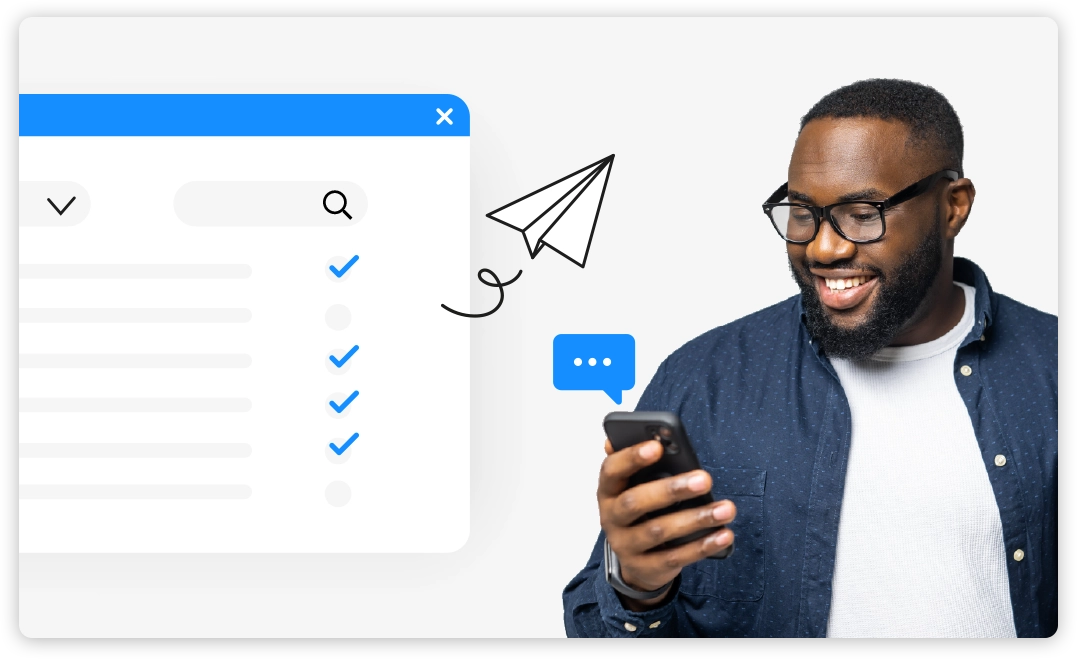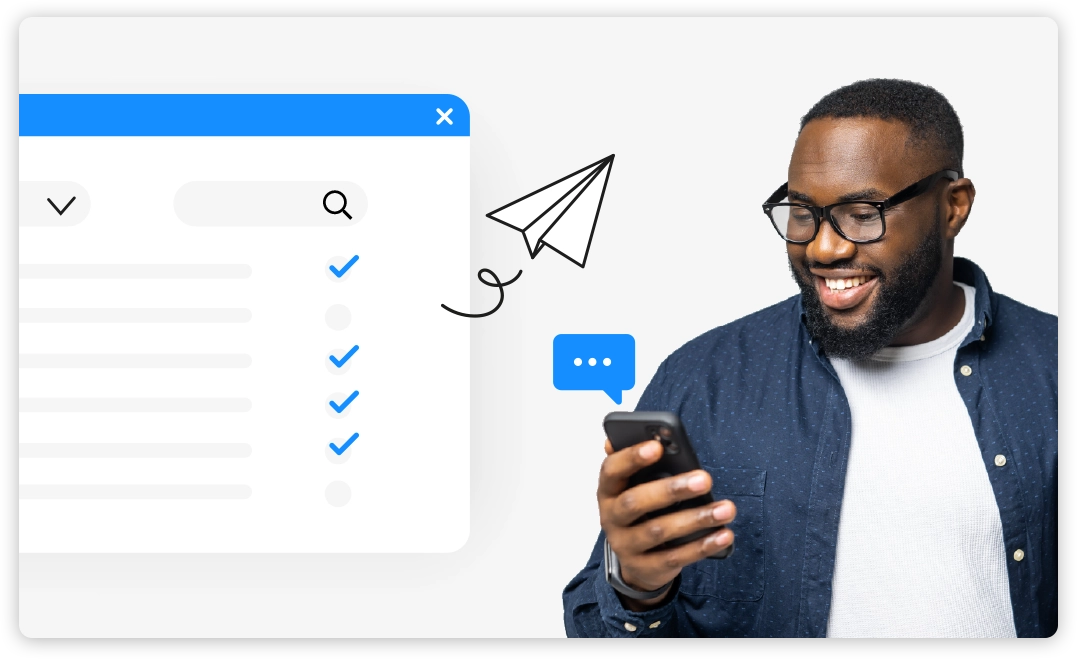 Capitalize on the data collected to create audience segmentation based on more than 30 criteria and instantly send the right message at the right time to improve the overall ROI of your campaigns
Playable Live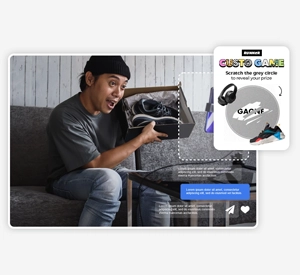 Playable Live helps you animate your lives (liveshopping etc.) ; using this format, extend the average session length of your events by offering, for example, real-time contests at the end of a live event.
Playable Ads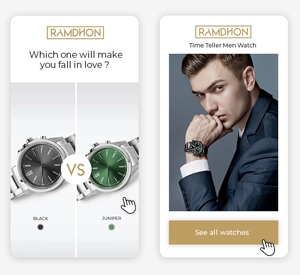 The perfect way to give visibility to your campaigns, through 4 gamified mechanics. It is distributed via DV 360 and guarantees a very high reach (more than 50s of interaction with your audiences).
Playable
Webpage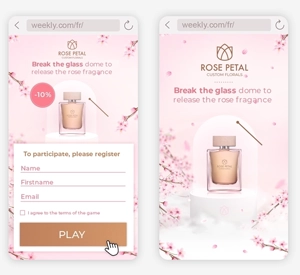 Playable Webpage is distributed as a sub-domain of a website or as an iframe and provides an outstanding gamified experience. More than 65 mechanics, a high attention time of about 3 minutes.
Playable
Article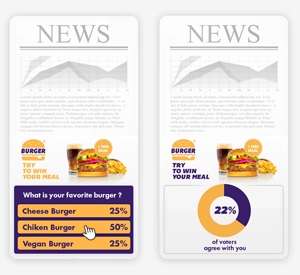 In the form of a quiz or a survey, to retrieve user preferences or answers you want to collect on specific questions: 15 mechanisms are available.
One gamification platform to achieve your marketing targets and collect exclusive data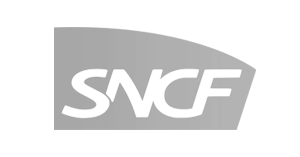 SCNF CONNECT
RECOMMENDS ADICTIZ
« Well constructed campaign and excellent timing/reactivity »
SNCF Connect Team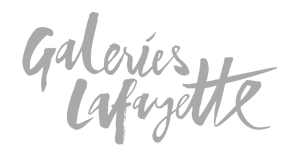 GALERIES LAFAYETTE
RECOMMENDS ADICTIZ
« Thank you for such a great experience with you! The quality of your services and your speed exceeded our expectations. »
Galeries Lafayette Team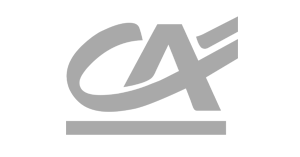 CRÉDIT AGRICOLE
RECOMMENDS ADICTIZ
"The implementation of the campaign went perfectly with full support"
Crédit Agricole Team

Copyright © 2023 – Adictiz SAS
Adictiz – 2014.02.26 – CNC – Oseo – A1308005 N RF